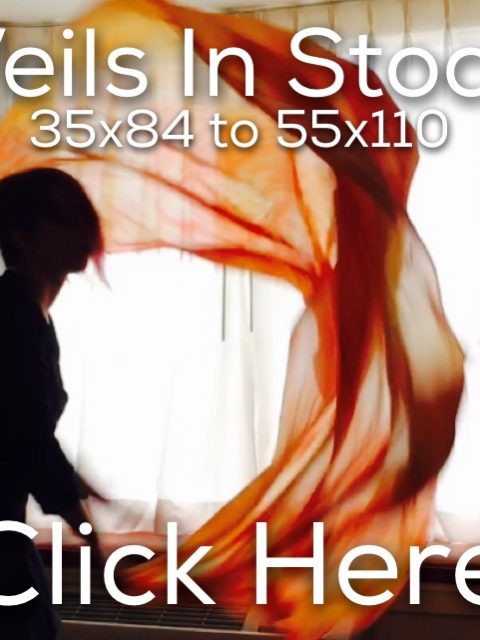 Hi, we are updating our in stock. Please use our contact page to find out what we have or order here using our Gallery to pick a design and we will create it just for you!
100% SILK VEILS FOR WEAR, WORSHIP AND WARFARE
What would I do with a veil? its a scarf, a pareo wrap, a cover up, a worship tool, a billow, a prayer tunnel cover, a streamer and a flag. They are also a prayer shawl or a lovey for little ones. I have often sent a silk with a friend to bed to sleep when they are in need of healing or comfort. The uses are almost endless!
Med 7×3 ft
Large 9×3 ft
XLarge 9×4.5 ft
Round Med 6×3 ft
Round XLarge 9×4.5 ft
Veils in several sizes shown below (these are not in stock) See the Gallery to select a veil design if none are shown in stock above.